Play Big!
You Play, We Provide Everything from Head-to-Toe
"Direct 2 Player" Team Pro Shops
Full Custom Team Uniforms
Full Custom Team Apparel
Personalized Player Gear
Baseballs & Softballs with Custom Logo
Skill Development

Pro Shop Experience
A True Fast Ball

We create a custom ProShop for your organization in 24 hours or less.

Open Year Round

Your Pro Shop will always be there when you need it, 24/7/365

Fast Delivery

Products arrive in as early as 5 business days.

Direct 2 Player

All Pro Shop products ship directly to players' door in our perfect packaging.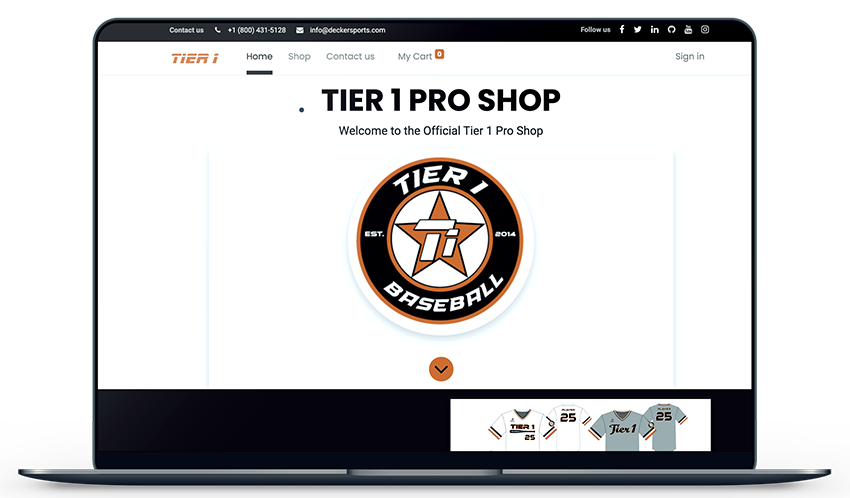 The Next Generation of Gear
Decker 2022 Catalog
Looking for our entire collection? We have it all. Download our digital catalog.
Download Catalog (4mb)